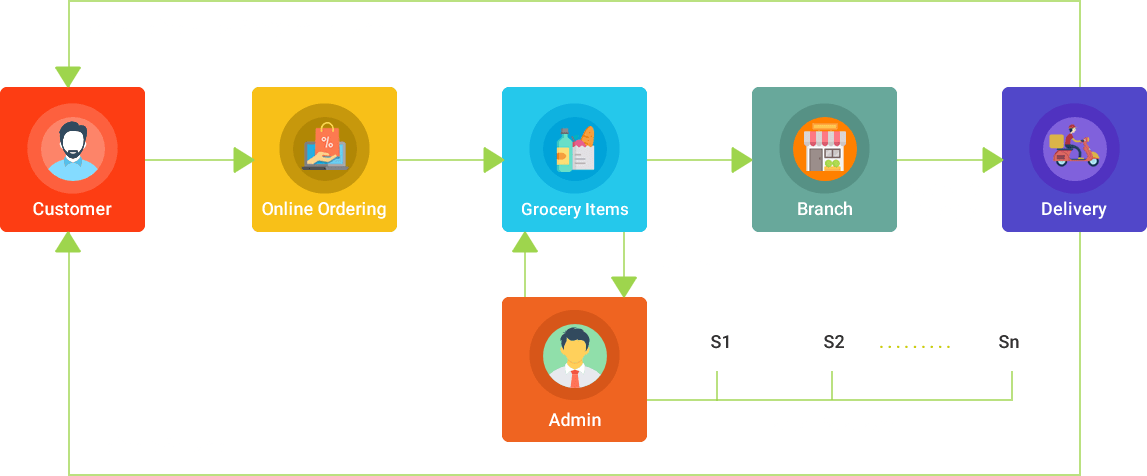 Online Grocery Shopping Software Trends
Are you looking to launch your online grocery shop or any E-Commerce mobile app then this grocery app will help you to build the app in just days? We offer an online grocery Mobile Applicationsystem. The mobile application offers amazing features to build a powerful online ordering system or app for your grocery shop. It enhances online home grocery stuffs ordering experience for your customers with your mobile grocery app. This Mobile App Grocery App is a fully functional mobile app that has all features of online grocery purchase for your customers. So what are you waiting for? Start your online business with this Grocery App Mobile app today!"
We offer a complete white label grocery shopping software for supermarkets, grocery chain and startup to build and grow their grocery business. Engage grocery shoppers with your own mobile application and give your user a new, better and accessible grocery shopping experience.
Feature for Online Grocery Delivery System
Advantages of Using Online Grocery Shopping & Delivery Software with System App
Grocery Shopping Software - Roles in Grobino App
Grobino's Admin Panel - Grocery Ordering System
Admin can add and manage the branch along with the details of branch name, address. Admin can also add and manage category, subcategory, coupon & brands.

Admin can add and manage the items along with item name, image, quantity, price.

Admin can add agents (Branch manager or branch head) to maintain the particular branch.

Admin can manage all the orders placed by the customers.

Admin can view the reports of all the branch in one place. The report contains total order, total sales, and total turnover.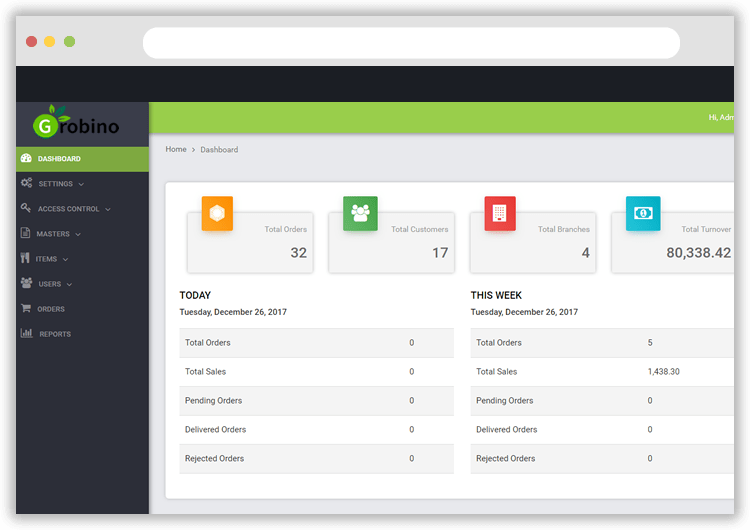 Some of our Amazing Works