Content Writing
services for keyword rich and quality content to support internet marketing campaigns.
SEO Content Writing Services
SEO Content Writing is the art of using words to sell. Great copywriting bridges the gap between your product or service and your customer. At Solidale, we know how content writing can help you boost your digital marketing campaigns. Thus, our copywriting and SEO content development services focus around producing well researched content aimed directly at your targeted visitors. Our content writing services will attract your aimed customers and persuade them to browse through your entire website and turn into a buyer, eventually.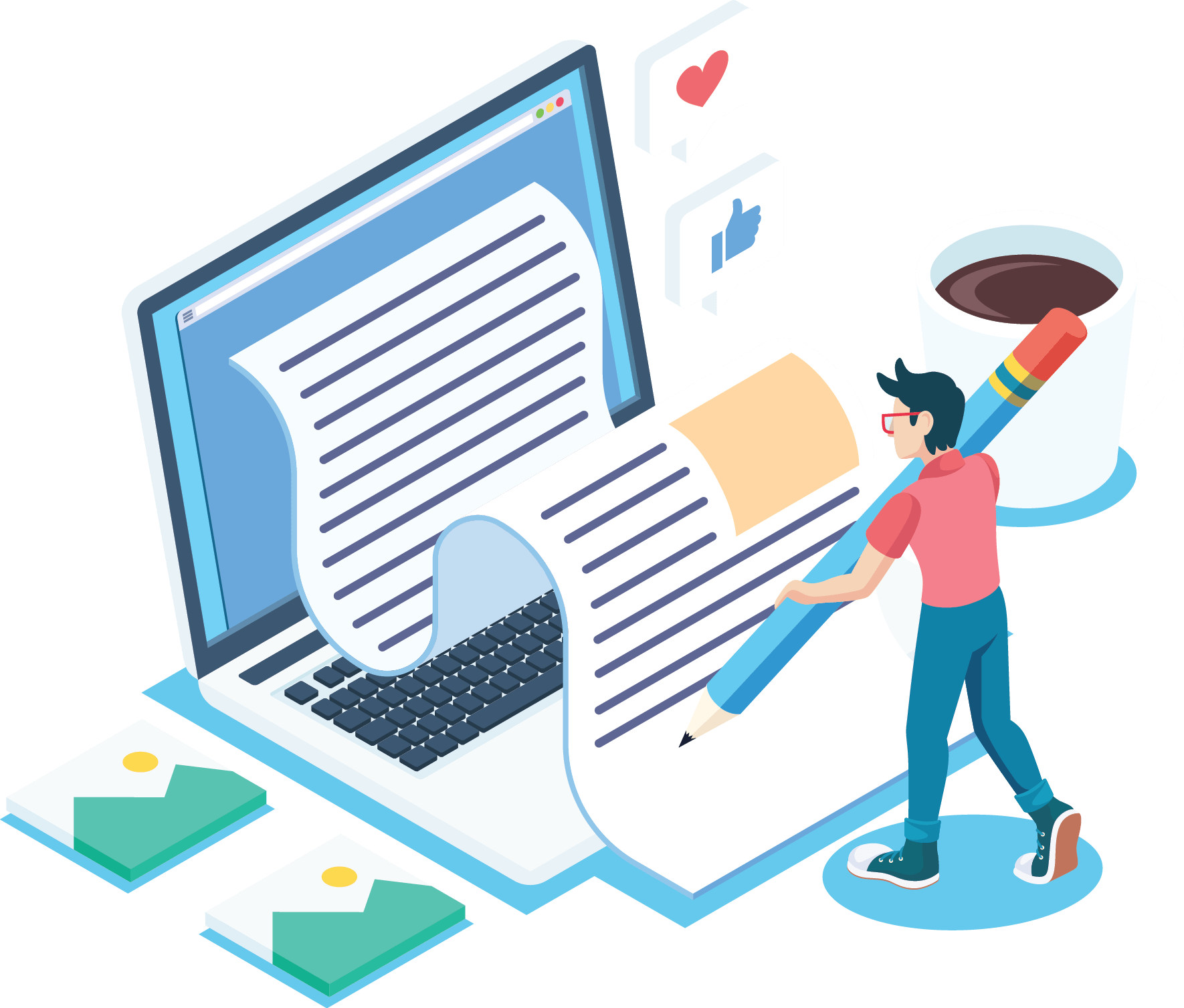 Why Our Content Writing Services Are Best ?
Our entire team of SEO content writers is handpicked. These writers work with the objective of delivering a brand to your website. The ideal blend of powerful skill of writing and benefit of experience on the Search Engine Marketing concept allow them to provide the clients with effective search engine optimized content that is competent of taking your search engine ranking to much higher levels.
Our SEO content writing team develops well-researched and precise content to make it highly informative and informative.

We put core focus on SEO friendly and quality posts to support your Internet marketing campaigns.

Our SEO content writing services ensure consistency of style throughout the documents.

Throughout the writing and editing process, we focus on zero-error text without any flaw in spelling, punctuation, capitalization, numerals, abbreviations, acronyms, clarity and context.

We always believe in fresh, relevant and quality content so never use automated software to write duplicate, thin or spun content.
Why SEO Content Writing Services At BrainPulse ?
Custom-written and plagiarism-free content

Completely proofread to avoid any errors

FREE Revisions promised for utmost satisfaction

Intended 100% Satisfaction Guarantee