Best
Social Media Optimization
Company in Noida
Social Media Optimization (SMO)
What Is Social Media Optimization (SMO)?
Social media optimization (SMO) is the use of social media networks to manage and grow an organization's message and online presence. As a digital marketing strategy, social media optimization can be used to increase awareness of new products and services, connect with customers, and ameliorate potential damaging news.
Ever since the social media and the internet have taken its edge, it has impacted the way we did business. At present situation, if a business is leveraged in social media then it's said to have made the best avenue for its phenomenal growth. This is because the statistics have proven that a huge number of people spend their most of time on social media groups and feeds. So a business that sustains its presence on social media can make effective sales and meet its potential customers.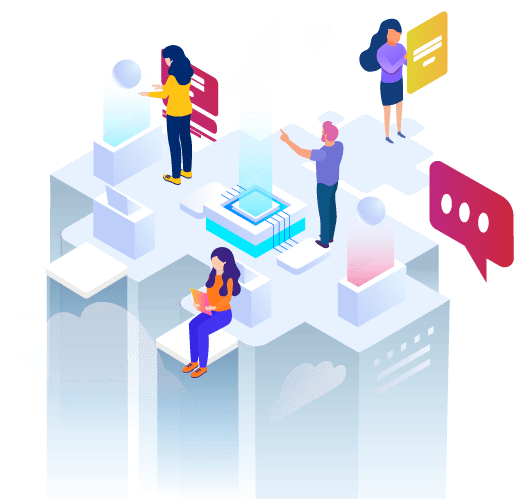 Being the leading Social Media Optimization(SMO) company in Noida, At Solidale Infotech, we can embrace you to leverage & experience the most out of this dynamic and ever-evolving medium. Our social media experts work dedicatedly and collaboratively from conceptualizing your social media strategy to developing content, identifying the right social media platforms, building user base, developing engaging content, creating viral campaigns, monitoring conversations and promoting your marketing messages via social media sites, Solidale Infotech can be your associated partner for your business enhancement on social media optimization and marketing. Our Social Media Optimization solution helps you seize the thousands of targeted audience within the span of time to your business and spread your brand awareness in all social media platforms.
Benefits Of Social Media Optimization
1. The Internet is a very big opportunity for promoting brand awareness and create awareness about the brand, product, and services via social networking sites.
2. Social Media optimization is one of the most cost-effective platforms and also it falls under the category of traditional marketing.
3. This social media optimization technique can help you achieve a healthy and potential link juice in order to improve your website ranking on the search engine.
4. Via Social Media Optimization, instantly you can improve your business visibility where time is not a criterion. This is the biggest advantage of SMO is that it's one of the most profitable ways of advertising.
5. Social Media Optimization (SMO) takes the business or brand reach to the specified targeted audience like the specific demographic, specific range of people with similar age, specific language, specific interest, specific group and more.
6. SMO can enable a strong band of communication with the customers and peer to peer communication with audiences by regularly updating your social media sites with rich and snatching contents.
7. In the case, if your business needs an immediate push and quicker popularity then SMO comes into the play to achieve for you.
Solidale Infotech is the top-notch social media optimization service provider with the excellence in the niche for more than 15 years. We are actively and constantly achieving the intended results in SMO and its involved strategies for each and every one of our clients business regardless of the complexity and highest competition in their Industry. With the specialized team of SMO experts, we are ready to help SMEs, Startup, large brands of any business category with our determined SMO solutions.