AD Retargeting Services
Results show that only 2% of the web traffic converts into the business. On their first visit, a large percentage of visitors leave your website without any transaction. Don't let your investment and effort go in vain. Keep your valuable customers with you who already have shown interest in your services and products. Our Ad Re-targeting will follow your customers wherever they go. It will remind them that they are yet to shop from your store/website. For letting it be done first you have to understand that what is ad retargeting?
We at Solidale Infotech provide you google re marketing, search remarketing, retargeting services, google remarketing services, product retargeting services, retargeting online marketing, remarketing networks, ad retargeting services.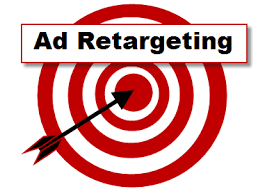 What Is Ad Retargeting ?
Ads Retargeting also called Ad re-marketing is a process where your ads are displayed to those visitors who recently visited your website but didn't purchase. This is done via ad different networks. Online Ad-Retargeting Services helps to capitalize and target those visitors who have shown interest in the services and solutions offered. It also boosts visitor traffic and increases the click rate.
How Ad-Retargeting Works ?
It starts when a visitor visits a particular website says 'A'. A small snippet code is placed on the pages of website 'A' that monitors each individual page visited by the visitor. The visitors to these pages will get cookies installed in their browser. If the visitor leaves the page and migrates to another website 'B' within the ad network, adverts of website 'A' are shown to the visitor on the website 'B'. These adverts will remind the visitor about the previous products/services he took interest in.
Types Of Ad Re-Targeting / Re-Marketing
Our experts work round the clock on your ad campaign to help you recover the lost sales by creating highly professional and influencing ads in no time. Our professionals put your business brand in limelight to influence them making solid purchase decisions. Our Google Re-Marketing / Ad-Retargeting covers following aspects thoroughly.
Here we focus on the people who show their purchase intent by searching for your business related keywords. Search Re-targeting shows your display ad to the buyers based on their search terms.
With site Re-targeting we identify those customers who have recently visited your business website and shown intent for your products or services. Then we start re-targeting them with your display ad when they surf other sites online.
How We Do Ad Re-Targeting ?
General visitors who visited the website but didn't purchase any service

Visitors who viewed products but yet to add them up in shopping cart

Visitors who added products to the shopping cart but didn't purchase

People who purchased products from your website in the past