Best
Paid
Promotion Company in Noida
Other Paid Advertising
(Get #Leads, #Engagement & #Brand Recall and #Social Presence for your Business.)
Marketing forms the backbone of a business and out of all the methods, it is paid advertising or paid ads or paid advertisements that are more reliable. Here businesses are asked to pay a price for getting targeted traffic but it is never expensive to do paid marketing. Or it will be better to say that you can keep things affordable with the help of an advertising agency.
Solidale Infotech is one of the leading advertising agencies in Noida. It has rich experience of promoting business with paid advertisement with the help of facebook paid ads,paid campaigns, paid social media advertising, instagram paid ads. And it promises real help like keeping things affordable while driving targeted traffic to the website.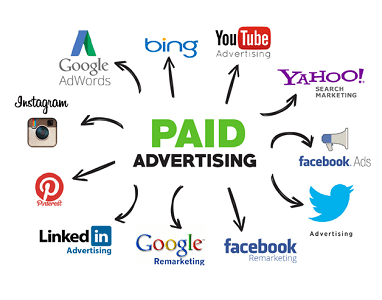 Determine your budget
There is little need to spend a huge budget on paid marketing when you have the opportunity to get targeted traffic at a lower cost. We know how to market businesses at a given cost. Our experienced marketing team will keep the budget and the objective in mind while designing campaigns.
Quick results
The biggest advantage of paid advertising is that it won't make you wait for a long time to see results. The results will be quick. The moment your ads will be visible to the targeted audiences, the traffic will start dropping on your site. Whether you are launching a new business or introducing a new product, paid marketing can give surprising results.
Brand building
With paid advertisement, you will remain before the eyes of your targeted audiences. In other words, you will never get disconnected from your clients. Together with organic search results and word from the mouth, your paid marketing efforts will give amazing results. You will get an edge over your customers. And our marketing team will make sure that you get maximum return on your investment.
Visibility
If you want to boost visibility of your business in a short time then you should look no further than paid marketing. A small amount for customers will boost your visibility. There is PPC, Facebook marketing, Twitter and other platforms where you can promote your business. Also, Solidale Infotech can provide real help in your efforts.
Solidale Infotech has rich experience in paid advertisement. It is one of the few ad agencies that are capable of delivering promised results. You can check our experience and go through client testimonials to know what our clients have to say about our services.
Ask Solidale Infotech for support and service. Discuss your paid marketing budget and needs with our team and start marketing your business on paid platforms where you can get more visibility and customers.