We are Leading
Web development
Company in India.
PHP Web Development Services
Solidale Infotech is a professional PHP Development company with 15+ years of robust experience in web development using Linux, Apache, MySQL, PHP (LAMP) & AJAX technologies. We own a dedicated PHP dev team that develops and deploys contemporary PHP web applications having in mind the client's business needs and available budget. Whether you need a custom PHP web application or want a full-fledged e-commerce store developed using PHP and MySQL, we are the right destination.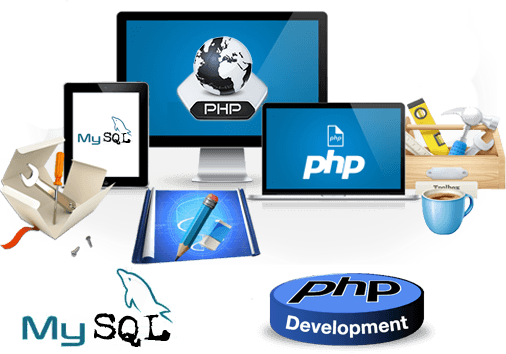 Why PHP Web Development?
PHP, being an Open Source and less complicated programming language, helps developers execute server-side scripting, command-line scripting, and create websites and web applications with ease. PHP is compatible with all leading operating systems such as Microsoft Windows, Mac OS X, RISC OS, several UNIX variants, and Linux. There are reasons why the web developers community prefers PHP over other programming languages while developing solutions.
An Open Source language available without any subscription fee.

Compatibility with leading operating systems

Offers faster load time

Offers support for all major web servers such as Apache and IIS

Offers greater flexibility than C, C++ and ASP

Large number of libraries and extensions are available for download

Secure against malicious attacks

Flexible for database connectivity

Widely available community support
Our PHP Development India Covers
Solidale Infotech is a renowned web development company offering end-to-end website & application development. Backed by a skilled team of developers and a state-of-the-art development center, the company develops and deploys cost-effective web solutions in PHP.
Custom PHP Web Development

Open Source Customization

PHP Ecommerce Solutions

PHP RAD Applications

PHP CMS Solutions

PHP CRM Integration