Posted by:

si_admin
Comments:

0
Post Date:
January 25, 2023
---
si_admin
What is WhatsApp Marketing?
"WhatsApp Marketing is the use of the WhatsApp messaging app to communicate with customers and promote products or services. This can include sending text messages, images, videos, and links to customers, as well as creating automated chatbots to respond to customer inquiries". WhatsApp Marketing can be used to target specific groups of customers, such as those who have previously shown interest in a particular product or service. It can also be used for customer service, providing quick and convenient communication for customers to ask questions and receive assistance. WhatsApp Marketing can be used for both B2C and B2B businesses, and it's a cost-effective way to reach a large number of customers in a short amount of time.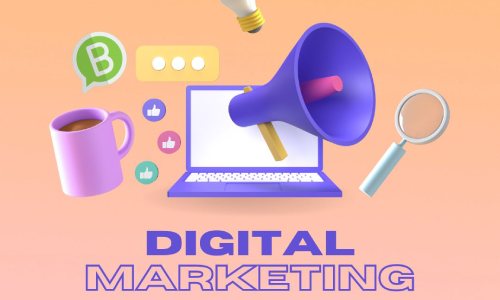 Why You should Use WhatsApp Marketing for Your Business?
There are several reasons why businesses should consider using WhatsApp Marketing for their business:
1.  High engagement:

WhatsApp has a high open rate and engagement rate, meaning that messages sent through the app are more likely to be seen and read by customers.

2.  Large audience: WhatsApp has over 2 billion monthly active users, providing a large potential audience for businesses to reach.

3.  Cost-effective: WhatsApp Marketing is relatively inexpensive compared to other forms of marketing, such as television or print advertising.

4.  Personalization: WhatsApp allows businesses to have one-on-one conversations with customers, providing an opportunity for personalized communication and building stronger customer relationships.

5.  Convenience: WhatsApp is a mobile-first platform and is easy to use, making it convenient for both businesses and customers to communicate.

6.  Automation: WhatsApp can be integrated with chatbots and automation tools to save time and streamline customer service.

7.  By using WhatsApp Marketing, businesses can reach their target audience and increase customer engagement, sales and conversion rates.
WhatsApp Marketing Tips
Here are a few tips to help you effectively use WhatsApp Marketing for your business: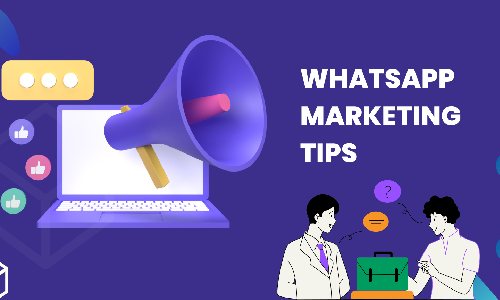 1.  Build a strong customer list:

Create a list of customers who have opted-in to receive messages from your business. This will help ensure that your messages are reaching interested and engaged customers.

2.  Personalize your messages: Use personalization techniques, such as addressing customers by name, to make your messages feel more human and increase engagement.

3.  Use visual elements: Incorporate images, videos, and other visual elements into your messages to make them more engaging and effective.

4.  Be responsive: Make sure to respond promptly to customer inquiries and messages to build trust and improve customer service.

5.  Use automation tools: Utilize automation tools to save time and streamline customer service. This will allow you to send automated messages to customers, such as purchase confirmations or shipping updates.

6.  Use WhatsApp's features: Use WhatsApp features such as WhatsApp Business API, WhatsApp Web, WhatsApp Business App and Quick Replies to automate your customer service and make it more effective

7.  Keep your message simple and to the point: Avoid sending long and complicated messages, keep it simple and to the point.

8.  Schedule messages: Plan your message ahead of time and schedule it to be sent at a specific time. This will help ensure that your message is delivered when your customer is most likely to engage with it.

9.  By following these tips, you can effectively use WhatsApp Marketing to reach and engage with customers, increase sales, and grow your business.